Over the last few months, many people have decided to buy a sunshade sail for their garden or terrace. But why is that? Particularly during the pandemic months, when we were forced to stay at home, the desire to be in touch with nature and the outdoors increased.
Shade sails are one of the best improvements you can make to the exterior of your home, business or establishment. For homeowners, they allow you to appreciate the outdoors more and for businesses and establishments, they allow you to protect staff and attract more customers.
Many people are worried that this product will spoil the aesthetics of their house, but this is not a real problem because you can purchase a custom shade sail.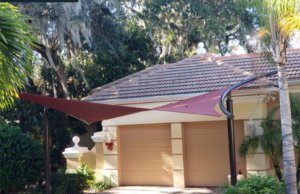 The first step for creating a wonderful shade is to determine which area you need protecting, and how much overall shade you will require. Depending on the perimeter of your space, you can choose a triangular, square, or rectangular sail.  If you have an area that has a peculiar shape that isn't suitable for a standard square or triangle shade sail, you're able to have one custom-made.
Next, know how much you're willing to spend on it.  Shade sails of higher quality are considerably more expensive, but the protection and comfort they provide are worth it.
The beauty of custom shade sails is that you can create almost any type of 3-dimensional shape your heart desires.
Benefits of having a sail
Extremely economical compared to the costs of building a fixed structure
Protection from harmful solar rays
Can be fixed or removable, so it is very versatile
Can also provide protection against rain if it is waterproof, otherwise it facilitates the movement of fresh air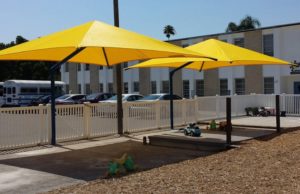 If you're confident that shade sails are the best shade solution for your property, Creative Shade Solutions is the one name you can trust when it comes to producing high-quality shade solutions. With our years of experience in the field and a long record of happy customers, you can rest assured that the quality of our shade sails will not disappoint you.