Creative Shade Solutions have been manufacturing quality Shade Sails/Shade Structures at our Tarpon Springs Factory since 2007.  We specialize in the manufacture of Commercial shade sails and Waterproof shades.
Creative Shade Solutions offer Style and Function in One.  Able to transform any area or space, our shade sails and Shade Structures can be used to provide stylish and practical protection against the weather.
Our Shade Sails/Shade Structures can also be used to significantly reduce conservatory heat – allowing you to use your space even on the warmest of days.
Why buy Factory directly?
An important point to start with is that we as a manufacturer are the experts in our own products. We know and understand every detail and feature because we see them through every stage of design and production, so we are in a prime position to provide the best advice to a customer wanting to make a purchase
.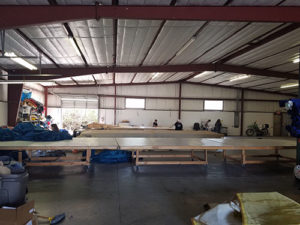 Reduced cost – simply put, costs are inflated when distributors are part of the supply chain. These costs include expenses such as of infrastructure, personnel, transport equipment, and storage facilities. Factory direct buying means the intermediary is not involved, completely eliminating the costs associated with this middle step.
Improved Customer Service: We have expertise in our product so when you buy direct you get to tap into this knowledge pool more easily. Factory Direct access allows you to discuss any questions you may have as well as more easily obtain recommendations on how to optimize product usage to maximize its benefits. Similarly, if you have concerns with the product or wish to discuss modifications, service matters are more easily addressed as we/the manufacturer has full ownership of any issues.
More Products – We will be able to provide you with more insights on the product than any other outlet since we have personally monitored every stage of the production and understand the biomechanics.
Cut out the middle man – Manufacturers give up some control and oversight of the product when a distributor is involved. The more individuals involved in handling the product, the more potential for quality issues and delays during transport. Lead times are often more reliable when buying direct which means customers receive the right products at the right time and in good condition.
Ability to Purchase in Smaller Quantities: Yes, this is possible – smaller quantities are not just available from distributors! We, for example, sell in various volumes including small quantities, which makes direct purchasing from us a viable solution for companies of all sizes! 
Warranty direct with Manufacturer – At Creative Shade Solutions, you get a guarantee that says we are behind our product and any defects in material and workmanship.
The benefits of buying directly from Creative Shade Solutions are clear: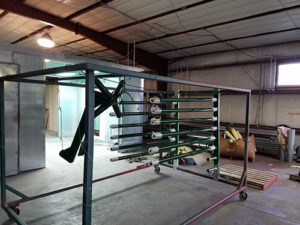 bespoke designs, expert service, lower prices, better deals on warranties, and custom-made products to suit your exact needs. Because we produce all our products in-house, we can make Shade sails and Structures to your precise specifications and custom produce however many you need.
If you want any further information about the range of products, or how we could help you to choose the most appropriate shade sails or Shade Structure for your home or place of work, please contact our customer service team.