When we design and install car wash canopies at Creative Shade Solutions, we ensure that both customers and staff are shielded from the weather every day of the year. Because of this, you can provide your clients with the greatest service regardless of the weather. Keeping your personnel dry and safe will allow them to provide a professional finish while also remaining protected.
You can be confident that when you order a car wash Shade structure from Creative Shad Solutions, it will be uniquely created and structurally developed to fit your specific site. We use galvanized steel in the construction of our canopies for maximum strength and durability and powder coated in the RAL color. The Shade Sail is made of Commercial 95@340 fabric, which provides the best possible balance of strength, durability, and maximum sun protection to provide maintenance-free long-life performance. Additionally, the Cancer Council supports it.
Different types of Shade Structures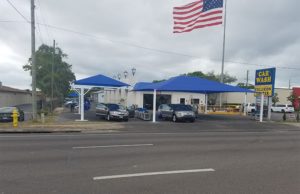 Structures like hips and pyramids provide a lot of coverage and have a sleek appearance. To better adapt your structure to your car wash, these shade structures come in a variety of mounting configurations, column or post counts, and other options.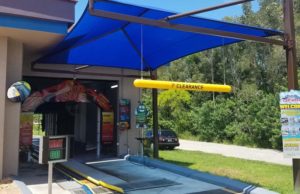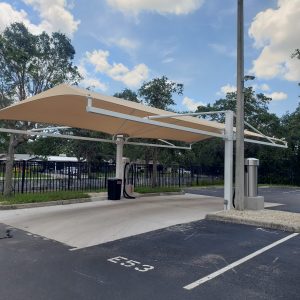 Detailing bays and other locations where you don't want automobiles to have to drive through numerous posts are perfect for cantilever constructions. These structures provide the most shade while minimizing the number of columns and keeping them out of the way. The structures can be combined to form a comprehensive "route" that clients can follow as they vacuum, get their automobiles detailed, and attend to other needs.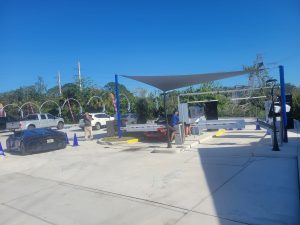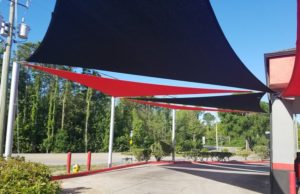 Vacuum bays and other outdoor areas at your car wash can benefit from triangular Shade Sails, which are distinctive triangular shade structures that add visual flair in addition to providing shade. In order to produce a distinctive appearance and increase the amount of air in the shaded area, sails might even be joined or overlapped.
Get in touch with Creative Shade Solutions for a quote when you need high-quality structures created to meet the unique requirements of your car wash.