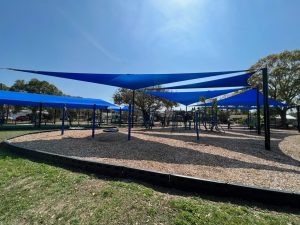 Creative Shade Solutions offers customizable shapes and chic alternatives for anywhere people gather from small shade to mega shade, decorative shade to themed shade. The unparalleled design and engineering of our commercial shade structures will benefit recreational areas like tennis courts, fitness parks, playgrounds, dog parks, zoos, amusement parks, splash pads, public/community spaces, corporate locations, hotels, airports, and more.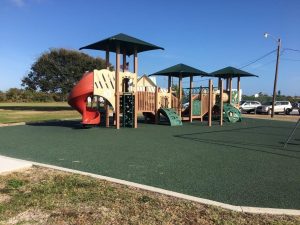 Because we are committed to enhancing communities and safeguarding people as they play, unwind, and live, we provide a variety of Hip shades, shade sails, cantilever shades, umbrellas, and custom shades. Our commercial shade structures may provide an aesthetically appealing aspect to parks, playgrounds, swimming pools, outdoor classrooms, and any other environment. They are efficient at blocking heat and sunlight, simple to maintain, and available in a limitless variety of designs.
1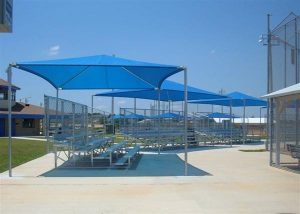 0 Advantages of Commercial Shade Structures:
Defend guests from the harsh sun and heat
Enhance the aesthetic appeal of any outdoor area, park, or playground.
Keep cool so you can spend more time outside.
Keep kids playing longer and promote more family time
Protect equipment from fading and damage brought on by the long-term effects of exposure to the sun.
Establishing natural borders
Create covered outdoor classrooms, shady outdoor dining areas, and other outside extensions of your indoor space.
Adding a ship sail, flowers, or treetops with a naturalistic feel will help your project's subject stand out.
Reduce electricity consumption to conserve energy resources.
If installed properly, high-quality shade sails can endure strong winds and remain in position. They are difficult to break and can withstand considerable pressure or weight before giving way. Some shade sails can even be constructed to order to withstand installation in strong winds.
Whatever your needs, we have a solution for you thanks to the variety of shapes, sizes, and our designer-quality products. Visit us if you need a shade canopy for your next picnic or a sail shade to keep the kids safe on the playground outside. To shield and cool down cars from the glaring sun, use a cantilever structure. For a pool or aquatic facility, go with a triangle sail shade.
For a complete selection of market-leading shade structures that can safeguard almost any outdoor entertainment area, visit Creative Shade Solutions.
For additional information, browse our selection of shade options for your site.