What is the CRRSA fund?
The Elementary and Secondary School Emergency Relief (ESSER II) fund and the Governor's Emergency Education Relief (GEER II) fund are two funds made available for K–12 schools and districts through the Coronavirus Response and Relief Supplemental Appropriations (CRRSA) Act, which Congress passed in December 2020. Numerous things might be done with this money.
What to do with CRRSA funding?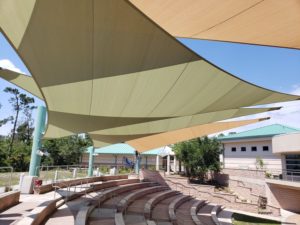 Many businesses are now trying to make the most of the space they have available to them to make more room because recent events necessitated the introduction of physical distance. An outdoor classroom might be as straightforward as a shaded area with benches or as sophisticated as an amphitheater. Free-span cloth structures are a common choice for shade solutions for outdoor classrooms.
More than ever, communities need outdoor learning spaces that provide lots of distance between kids as they safely resume in-person education. Creative Shade Solutions can construct a practical outdoor area that will work as an interactive learning and inventive outdoor classroom.
Benefits of outdoor classrooms with shade structures include: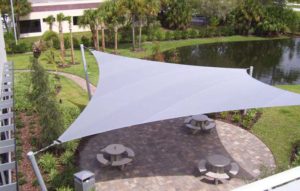 It's less likely for viruses to spread outside.
Makes use of vacant space on your campus, promoting greater social isolation.
Outdoor classrooms benefit from the breezes, ventilation, and fresh air.
Sunlight glare can impair vision, especially on computer or tablet screens. Shades lessen this glare.
Demonstrate your concern for their welfare to parents, educators, and students.
Your institution stands out thanks to distinctive shade structures in your team's colors.
Shaded outdoor classrooms can be used for meetings, worship, and meals.
Schools may make the most of underused space and build fresh, cool, comfortable learning areas by installing shade structures for outdoor classrooms.
Creative Shade Solutions is crucial in ensuring that a facility that is utilized all day long is shaded. They make customize shade structures to offer shade where it is required.