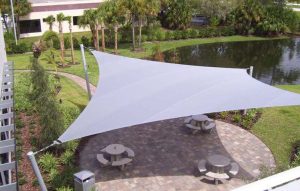 One of the best outside changes you can make to your house, place of business, or enterprise is installing shade sails. They allow you to enjoy the outdoors more as a homeowner, and they help businesses protect their employees and draw in more clients.
Many people have made the decision to purchase a sunshade sail for their patio or garden in recent months. But why is it the case? The need to connect with nature and spend time outside grew, especially during the pandemic months when we were compelled to stay indoors.
There are many individuals who are concerned that this product would detract from the appearance of their home, but this is not really a problem because you can buy customized shade sails.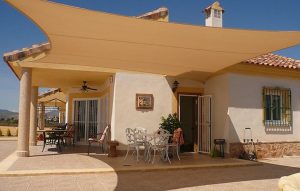 Identifying the area that needs cover and the amount of overall shade that is needed is the first step in producing a fantastic shade. You can choose a triangular, square, or rectangular sail based on the size of your area.  You can have a shade sail constructed specifically for your space if it isn't suited for a typical square or triangle shade sail due to its odd shape. The versatility of custom shade sails allows you to design practically any three-dimensional shape you can think of.
The next step is to determine your budget.  Higher-quality shade sails are significantly more expensive, but the security and comfort they offer make it worthwhile.
The advantages of having a sail include:
Extremely cost-effective compared to the price of constructing a fixed structure
Protection from harmful sun rays
It is extremely adaptable and can be fixed or removed.
If it is waterproof, it may also be able to fend off rain; if not, it will allow fresh air to circulate more easily.
When it comes to creating high-quality shade solutions, Creative Shade Solutions is the only company you can rely on if you're sure that shade sails are the finest option for your property. You may be sure that the quality of our shade sails won't let you down because of our many years of experience in the industry and a lengthy list of satisfied clients.