DualShade is a revolutionary new fabric designed to elevate the look of your outdoor space. Experience the brilliant color combinations of DualShade and transform your deck, pool, patio, or backyard into a beautiful oasis.
The beautiful palette of color combinations will enhance the design of any outdoor space.
The unique aesthetic of this fabric is only surpassed by its performance.
Maximum durability and superior dimensional stability are achieved through our proprietary knit pattern, and DualShade 350 is backed by a full 10-year warranty against UV degradation.
We've designed an array of color combinations that come together in three beautiful collections
 Brilliant

The fabric colors within this collection are rich and luminous combinations that demand to be noticed
These fabrics glimmer in the sun's rays like a precious gemstone. Illuminate any outdoor space with fabric from this collection
Terrafirma

The beauty and calmness of nature combine to form fabric colors that take you from lush rainforests to vast desert landscapes.
Experience the beauty of the land at its finest when choosing a fabric from this collection for your design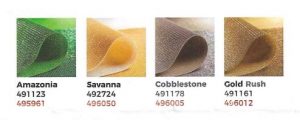 Destination

Elegant and clean hues combine to form fabrics that are reminiscent of some of the world's most desired destinations.
Inspired by the most alluring locations around the world, the fabric colors in this collection will transform any outdoor space into a beautiful oasis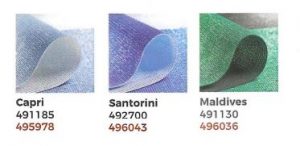 Design and performance come together in a beautiful, high-performing new fabric that is Commercial DualShade 350.