You can design a shaded area for your residence or place of business with shade sails. Sometimes you only need one shade sail, and at other times you need several.
You might want to cover a sizable patio in your backyard or provide shade for a business's outdoor space. At Creative Shade Solutions, we can design a beautiful structure as well as the ideal shade for the area with the proper outdoor shade sails.
Although there are many various kinds of shade structures, today we'd like to focus on the following:
Creating a Custom Shade Structure
It's simple to provide shade to your garden or backyard with a shade sail. They can be found in many different sizes, most frequently squares or triangles, and just need a few attachment points.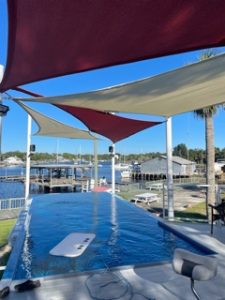 Few points to consider: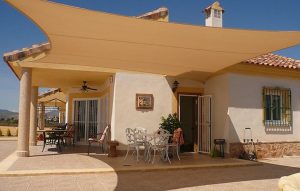 The UV protection and comfort offered by our shade sail are intended for home settings. Make sure all fixing points are structurally solid and that the fixes are firmly fastened before choosing the location for your shade sail. Do regular inspections. Consult your local council before installation for information on any potential local building codes. The cloth may break down too soon as a result of exposure to certain chemicals, such as chlorine. The fabric shouldn't be near a fire or an open flame. Under the shaded area, avoid using your barbecue.
See our suggestions for the best shade sails, such as square and triangular alternatives, if you wish to do it yourself.
Residential Sails – Creative Shade Solutions (creative-shade-solutions.myshopify.com)
2. Mega Span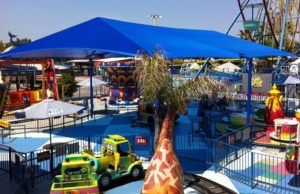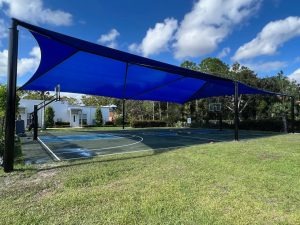 The mega-span shade structure won't be needed by the majority of homes, but it can be a terrific solution for businesses. You can cover a considerably bigger area with a mega-span structure, such as a basketball court, storage space, or parking lot. Mega span shade structures are designed to provide long-lasting, dependable heat, rain, and sun protection for expansive regions up to 60 feet wide with indefinite length. They are built using 4, 6, or 9 steel columns, structural beams, and commercial-grade shade fabric.
Large Area Commercial Shade Structures | Creative Shade Solutions
Conclusion:
Make sure you take the time to consider the type of shade structure to fit the space you want.   Shade sails work great to provide sun protection and shade for homeowners and business owners. With the right design, you can gain the look you desire.
 Creative Shade Solutions 888.570.SAIL (7245)