At Creative Shade Solutions, we take great satisfaction in only selling and installing the highest-quality shade sails available. The fabric's 10- to 15-year warranty is proof of the high caliber of our shade sails. The shade fabric is made to be durable and storm-resistant.
Turn to Creative Shade Solutions for high-quality replacement shade sails if your shade sail was harmed during recent storms. We are experts at making your broken shade sails like new again!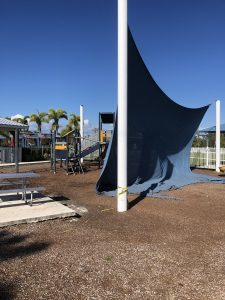 Unquestionably, shade sails are an investment, and you want them to last at least as long as the fabric's warranty. You would anticipate not needing a replacement shade sail for at least ten years if your shade sail fabric is covered by a 10-year warranty. This isn't always the case, regrettably.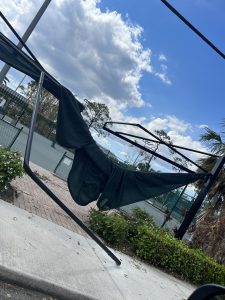 In Florida, storm damage is the main reason for replacing shade sails. Storms can be beneficial to the company in the sense that we receive a flood of orders for replacement shade sails, but they can also be harmful in the sense that the damage some shade sails sustain deters prospective new clients.
Shade sails experience significant pressure from hundreds of miles of winds during storms. Strong winds and storms put additional strain on the shade cloth fabric, posts, and anchor points, therefore they must all cooperate and assist one another to endure it.
Creative Shade Solutions offers powerful and long-lasting shade sails that outlast your previous shade sails thanks to industry-leading textiles and first-rate installation.
Contact Creative Shade Solutions if you need new shade sails in Florida. As previously stated, we always use the best textiles to manufacture our shade sails in order to provide the highest quality.
Conclusion
When produced from high-quality shade cloth fabric and placed properly, shade sails are a strong, resilient shade solution that withstands the majority of storms.
If recent storms have damaged your shade sails and you're looking for replacements that won't suffer the same fate, get in touch with us. We are experts in producing replacement shade sails that are made to the highest standards.
Visit the Shade Structures and Shade Sail Canopy | Creative Shade Solutions| page of our website for details on our shade sails or call us at 727 947 3067 with any queries you may have.