Schools, houses, outdoor spaces, and other establishments can all benefit from the visual appeal and safety that a shade sail brings. While we make significant investments in them, it's critical to prioritize shade sail maintenance to extend their lifespan and effectiveness. It's not difficult to maintain a shade sail, thus it shouldn't be ignored in any way.
A good shade sail should always be purchased from a reputable supplier and carefully maintained. Both locals and visitors are completely offended by the appearance of a worn-out and saggy shade sail. The finest results for users are ultimately provided by shade sail maintenance, which increases its longevity.
The following three steps should be part of your routine for maintaining shade sails.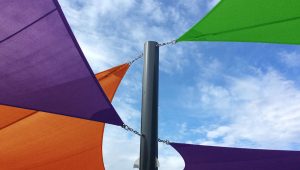 Consistent inspections of the structures
To meet safety standards, shade sail structures should be constantly serviced and maintained. Making sure the shade sail doesn't lose tension is important. An important component that stimulates shade sail maintenance is the weather. Every year, the tension should be checked, and if necessary, replaced.
Check Sails After Strong Wind Events and Repair Them
It is crucial that you spend money on routine cleaning and maintenance services for shade sails if you want to keep their appearance and functionality. We advise you to perform at least a visual inspection once a year. The shade sails should always be inspected following storms and windy conditions. While performing a physical inspection of the shade sail, there are a few things to look for, such as fittings, connection points, fabric tension, and fabric deterioration.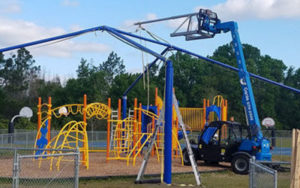 Reduce Trees or Branches that are drooping
The shade sail structure might be harmed by trees that are leaning on it. The dirt from the tree debris is to blame for this. To safeguard the shade sails in such cases, the tree or branches should be removed or trimmed.
As a result, shade sail maintenance should receive the attention it deserves. Call us at any time if you have questions. Creative Shade Solutions is a business in Florida that offers businesses the greatest shade sails at reasonable costs.