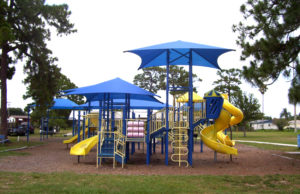 Playground shades with sail designs provide coverage in a variety of combinations, including numerous canopies, vertical posts, and heights. They have a modern appearance yet produce traditional shadows across your play area. Sails can be triangle-shaped or attached to regular 4-post frameworks to create a one-of-a-kind design.
Sail shades are available in a variety of sizes, so no matter what size playground you have, there is a sail shade choice for you. Even in adverse weather circumstances, our sails stood up to heavy rain and winds of up to 80 miles per hour.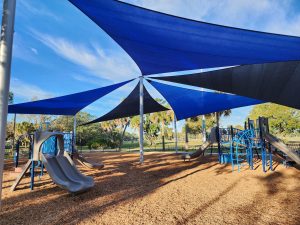 Shade structures protect not just your students, but also the equipment they play on; they safeguard your playground equipment from the additional wear caused by direct sun exposure.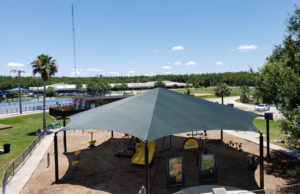 But how much cooler does a shade sail make your park or playground? The shade generated by our shade sails' canopy design reduces the temperature by 10 to 15 degrees Fahrenheit. The permeable material of the shades prevents heat from being trapped beneath the sails. According to industry standards, they even perform an excellent job of circulating the air.
Pricing for sail shades isn't provided on this page since there are so many variables to consider, such as the size of the area to be shaded, the number of shade canopies required, the number of posts required, and the height of the canopies. To obtain an idea of the cost of your job, call us at 888.570.SAIL (7245), and we'll speak about options and pricing with you. You can also view the product page by selecting the quotation basket button.
To Request a Quote following link: Request Your Quote – Creative Shade Solutions