Every shade structure is proudly manufactured entirely within the company. We create commercial shade structures and offer services like engineering, design, fabrication, powder coating, and installation.
From small shade to big shade and decorative shade to themed shade, our shade structures offer flexible and stylish options to make everywhere that people gather outside more comfortable. All of our commercial shade structures provide critical protection, blocking up to 97 percent of the sun's UV rays while making temperatures underneath the shade up to 30 degrees cooler. Our commercial shade structures make any play, rest, and activity safer and more enjoyable.
Our shade sails are an effective defense against harsh elements and a creative and stylish solution to any outdoor atmosphere. We offer more options and more versatility with attractive colors and virtually endless design possibilities. Creative Shade Solutions shade structures are available in a variety of heights, lengths, and coverage areas to fit any space and budget.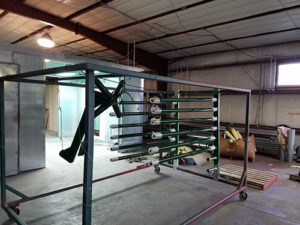 WHY WORK WITH US?
You won't find better factory-direct prices for shade structures of this caliber; we have been locally owned and operated for over 18 years. We can assist you with any project from project conception to engineering, permitting, and installation project conception to engineering, permitting, and installation, we can assist you with any project. The workmanship, materials, and construction are all covered by our warranty. We also provide a huge selection of fabric colors for commercial shades. Ship across the country
FABRIC AND THREAD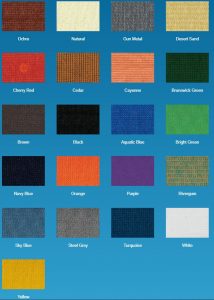 Our shade structures are made from high-density polyethylene material with ultraviolet additives that is breathable. Our fabric resists mildew and mold and our advanced stitching thread is non-aging.
Colors – Fabric and Materials – Creative Shade Solutions
STEEL
Our shade structures are made from galvanized tubular steel and powder coated
ENGINEERING and WARRANTY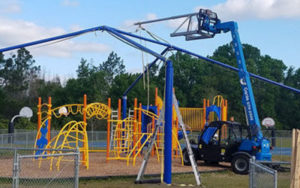 All of our commercial structures are designed and fabricated for 90mph wind loads or more if specifications are required.
Warranties will require you to remove canopy tops only with any hurricane warnings.