Nobody needs to remind you that parks are essential pillars of neighborhoods, perfect for boosting green space, promoting physical activity, and establishing secure areas for children and people to get together and play. We design shade structures for various outdoor.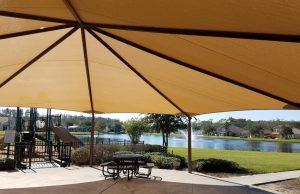 Our shade structures are made to meet all of a park's requirements. Regardless of the temperature in your area, it is necessary to provide shade structures in parks.
Certain shade requirements apply to parks. They are probably used by people who are only partially covered, exposing a lot of delicate skin. Additionally, children who may not completely understand the importance of sun protection are inclined to utilize them.
Shade structures are more than just lovely extras; they're site development essentials for safeguarding people's skin and generating comfortable and cool areas because UV rays pose substantial risks to park visitors, with roughly five million people receiving treatment for skin cancer each year.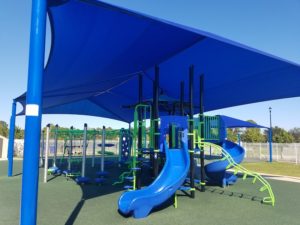 The best part about Creative Shade Solutions is that it's a terrific way to give an efficient shade that can block up to 97% of the sun's damaging rays while yet being reasonably priced.
We take great satisfaction in being a top American manufacturer with a focus on a variety of playground and park equipment. Our facility in Tarpon Springs, Florida, has more than 20 years of experience making commercial outdoor shades, and we can offer this expertise to your community or organization through the high quality and resilience of our structures. For years to come, your community will be shielded from all the elements Mother Nature can dish out.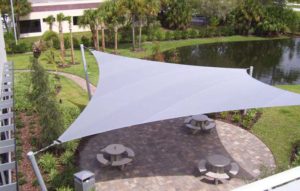 To begin creating your commercial outdoor shades right away, contact us at 888.570.SAIL (7245) or fill out our Request A Quote for Your Shade Structure | Creative Shade Solutions form. Our staff will assist you in identifying the ideal structure type for your location, surroundings, intended uses, and available space. Your project will be efficient and stress-free since we'll be with you every step of the way during the design, production, and installation of your shades.