Summer seems like the perfect time to sit out in your yard but, realistically, it's often too hot in the sun to relax in comfort.  If you're worried about that scorching sunlight or afternoon drizzle, we have a perfect way out. Our durable sun shade sail is an ideal solution to help you be the epicenter of fun.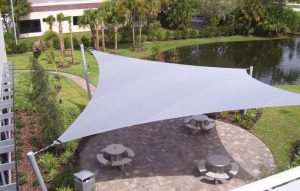 Most shade sails are made of tightly woven, high-density polyethylene fabric, The polyethylene fabric is knitted to give it some stretch while still maintaining enough density to create shade and block out UV rays.  Sunshade sail can be relied upon for all weather conditions. Available in multiple colors, a tailor-made sun shade sail is made to fit your outdoor space. Our sun shade sail is engineered to stand the test of time and protect your guests all year round.
But first, there are a few things to consider while you shop.
You'll need to choose a shade sail of the correct size to cover the chosen area.  Available in triangle, square, and rectangle shapes.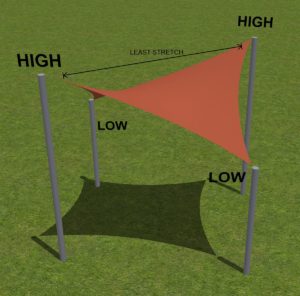 Consider the size of your yard and the area that you want to shade when selecting your shade sail. Also, think about what you'll anchor it to.  For another bold architectural effect, try installing overlapping shade sails.
Another factor to consider is that the measurements are taken from corner to corner.  Shade sails are installed by stretching the fabric and using tension to attach the corners of the shade to a stable structure. If installed correctly, shade sails should provide a perfectly taut canopy.
It is fairly typical to be perplexed regarding which shade sails to buy. This difficulty occurs because of the wide variety of shade sails available on the market. To help you choose the finest shade sails available on the market, we have produced a detailed guide.
Residential Sails – Creative Shade Solutions (creative-shade-solutions.myshopify.com)
Whether you have a small or sprawling lawn, these hand-picked recommendations for shade sails cover outdoor areas of most shapes and sizes. The selection criteria for the best shade sail focus on high-quality material, UV protection, versatile features, sag-proof design, and longevity.