When it comes to providing much-needed shade during hot spells, shade sail ideas are a fantastic alternative to awnings and pergolas for any backyard. Additionally, since they aren't permanent garden fixtures, they are perfect for rental houses because they can be readily removed and placed in new locations.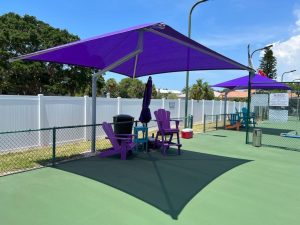 In addition to providing cooling shade, shade sails additionally safeguard you from UV rays, which can burn and harm your skin. The majority of shade sails are composed of high-density polyethylene (HDPE) fabric, which stretches and allows air to move through and are water-resistant but not waterproof. All are meant to withstand the elements and offer some level of UV protection (usually up to 95 percent). The vented, mesh design of the HDPE reduces the formation of potentially harmful puddles even though it is not waterproof by nature.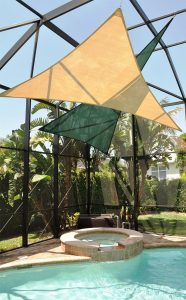 Shopping for a shade sail can be intimidating because there are many available in a variety of sizes and forms. Unless you are an expert in shade sails, it can be challenging to understand which one best suit your needs. For this reason, we selected a number of top-rated alternatives to fit a variety of settings and price points.
Residential Sails – Creative Shade Solutions (creative-shade-solutions.myshopify.com)