Staying protected just got a whole lot cooler.  Commercial shade structures are a great way to create shade.  Use a shade structure to protect and cool cars from the harsh sunlight, or choose a triangle sail shade for a pool or aquatic center.
We manufacture everything from large, cantilever shade solutions to smaller shade structure designs.  With a variety of styles, these structures are more cost-effective solutions compared to solid roofed structures.
What is a Commercial Shade sail?
Reinforcement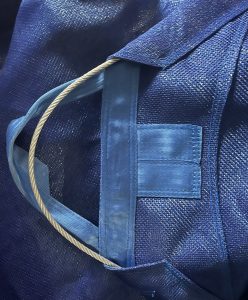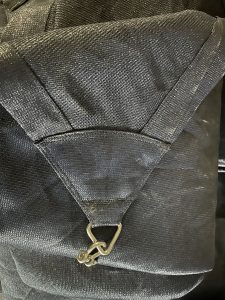 We use a one-inch overlap seam for sewing panels together – Sewn with Lifetime Tenara thread
We use three layers for reinforcement patches
Pockets or Sleeves for holding the outer rope or cable is built using the same fabric
Our pockets are usually built from two layers of material
The edge of the patch that is closest to the center of the sail has a curved edge that is a uniform curve
Wind Loads 
All of our commercial structures are designed and fabricated for 90mph wind loads or more if specifications are required.
**Warranties will require you to remove canopy tops only with any hurricane warnings. 
Wire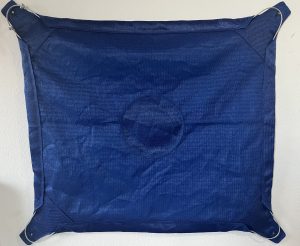 Cable is an essential part of our shade sails.  It runs through the perimeter pocket.
When a Cable is used, the curved edges of the sail are pulled taut. The cable tension pulls the fabric, which pulls the center of the sail, distributing the tension across the full surface of the fabric. 
Corner Hardware and Headboards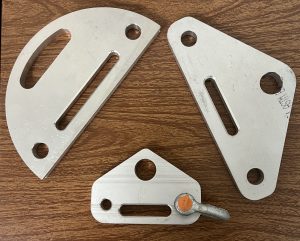 We use stainless steel ring timbles or custom headboards made from galvanized or stainless steel per specification, that are sewn into the sail, or fastened with screws. 
All of these commercial shades are designed to deliver creative solutions and unique style, while also protecting you from the sun's harmful UV rays.  These structures are gaining popularity.  We can help you find the perfect shade structure for your needs.  We are here every step of the way with full design and engineering services, supply only, and installation options for your shade structure and its sails.
We offer standard and Waterproof fabric.
Commercial 95® WP is a high-quality knitted shade fabric with a highly durable coating on one side. Designed for shade covers specifically for commercial architectural applications, where a weather protection structure is required.
Commercial 95® standard fabic is a high-quality knitted shade fabric designed for tension structures, specifically for commercial architectural applications
Also see Different Types of Shade Sails