Have you got a hot place that needs to be cooled down?
Large areas can be shielded from the sun's rays with our hexagon and octagon shade structures. These robust shade structures, as opposed to conventional umbrellas, are intended for long-term fixed outdoor settings. They also contribute to lowering the temperature in the surrounding area and, consequently, the temperature of those standing beneath them thanks to the long shadows they cast.
These shade structures are built with industrial sturdiness in mind. Each canopy is composed of polyethylene cloth and has a quick-release system for simple removal.
All shade structures have a 10-year commercial warranty and are manufactured with only the highest American grade materials! Your park, playground, or exercise area will get a distinctive, hip look from our shade structures.
We provide a variety of umbrella coverings:
Center-post umbrellas with square, hexagon, or octagon canopy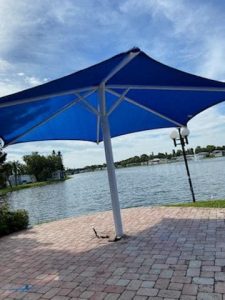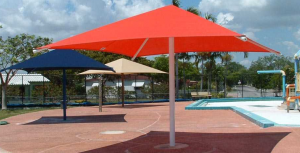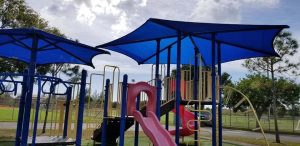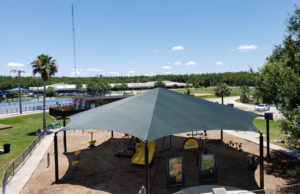 Dual-post umbrellas with rectangle canopies
Cantilever umbrellas with square or hexagon canopy (the canopy is suspended from an exterior post).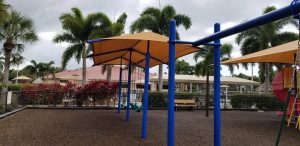 Canopy Fabric Colors Available
We offer various colors for both our hexagon and octagon umbrella shades!
See link below for sample colors.
Commercial Sail Fabric and Material Options | Creative Shade Solutions
Center-Post Colors Available
See link below
Commercial Sail Fabric and Material Options | Creative Shade Solutions